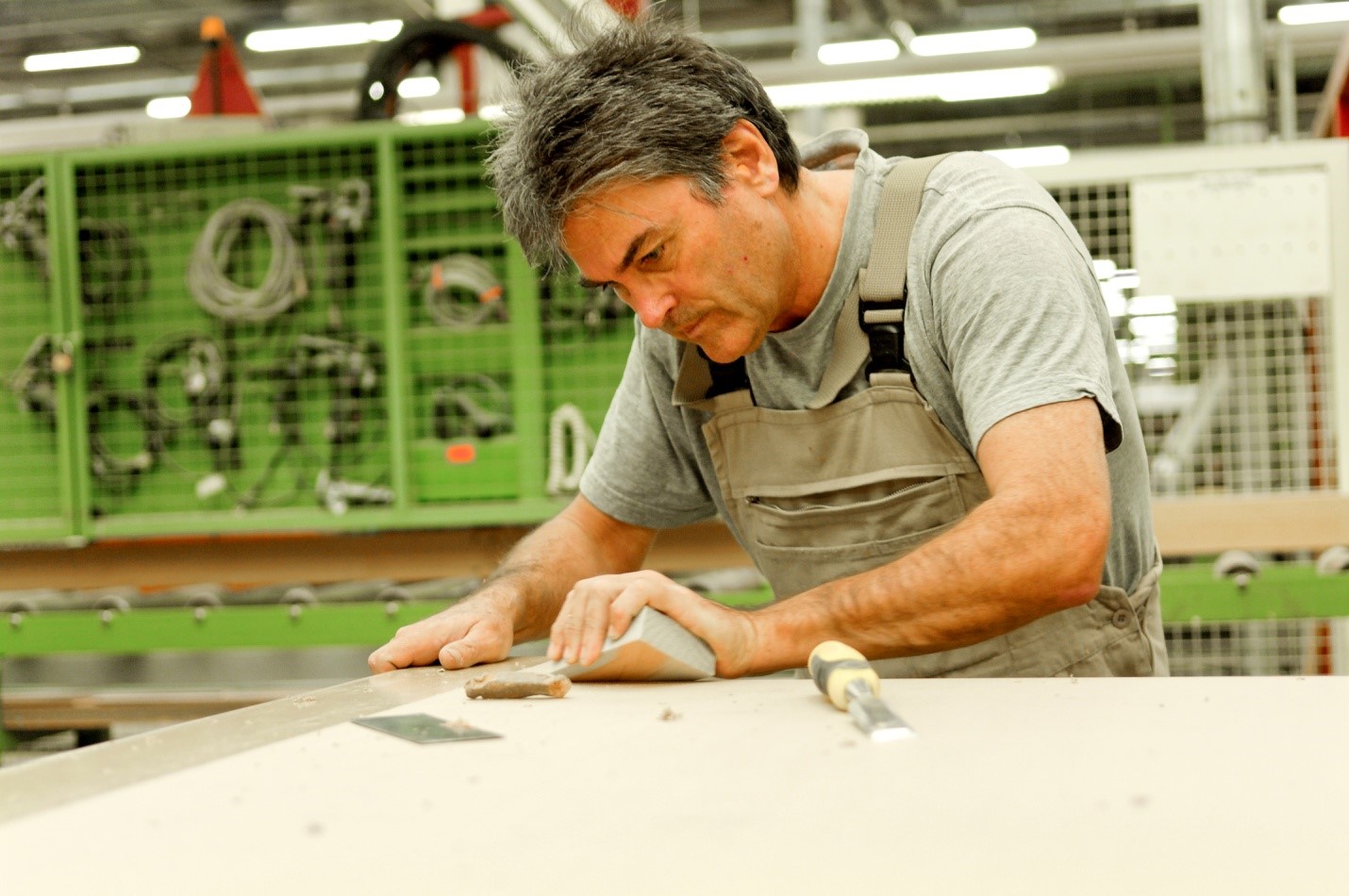 It's good to know when you can rely on something. For instance, that lovely feeling of comfort and safety we experience at home.
Construction materials that can cope with any load, with the possibility to design your own wall just the way you like. So why shouldn't the same apply to your kitchen?
It's good to know that your Alno kitchen meets the highest standards, not just in quality, but also in regard to individual taste and innovative technology.
From receipt of the goods to final assembly, we check and test each step in the creation of every ALNO brand kitchen. Shelves are tested for carrying capacity.
Fittings must pass strict continuous tests. And all surfaces are subjected to comprehensive tests for abrasion light fastness and resistance to chemicals and steam. The certified ALNO quality management system monitors and guarantees our consistently high standards. 
ALNO branded kitchens are designed for lasting everyday use for generations.
"Not only can you tell first class material the moment you see it, but also after the hundredth acid test."
Established in 1927, Alno has withstood and surpassed the test of time. Alno is a company that has put forth steadfast dedication towards the development of its cabinet designs as well as toward its testing and quality procedures.
'Made-in-Germany' is often associated with first-class quality and cleverly engineered products. In addition to superb craftsmanship, Alno focuses on quality and carries the GS label of tested safety. The company is compliant with the DIN ISO 9001 quality management certification process as well as the Environmental Management System under ISO 14001. Alno also holds certification under the PEFC Guideline, a standard which ensures that the company uses wood from sustainable forests.
"A golden rule at Alno: delivery of a quality product and design that will last generations."
Alno builds on expertise from more than 85 years of craftsmanship – and is moving forward with new designs all the time. The focus is always on the individual as well as personal preferences and needs. This way, by uniting form and function, Alno creates an overall quality that's truly unmistakable. A continuous testing and inspection process guarantees the quality of the materials and the components that are used. This results in products that far exceed the norm in kitchen furniture.